Another top villa is set to make a comeback on the island of Virgin Gorda in the British Virgin Islands.
The stunning Baraka Point, a 12,000-square-foot villa on the western coast of Virgin Gorda, is set to reopen its doors in the first quarter of 2020, according to the British Virgin Islands Tourist Board.
Baraka Point, which boasts its own five-person staff and a private chef, is comprised of a main pavilion with an infinity pool, along with amenities like a media room, a guest office, a games pavilion, a gym and even a "relaxation pavilion" for spa treatments.
That's along with six king-bed suites and two kids rooms.
It's the latest villa to relaunch on an island that has long been one of the Caribbean's most popular luxury villa destinations.
Indeed, one of the island's most spectacular villas, Red Rock, is open and operating once again.
For more, visit Baraka Point.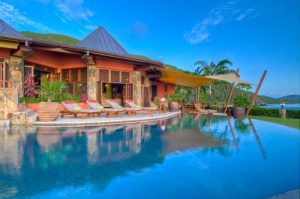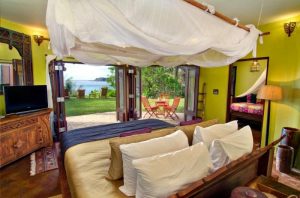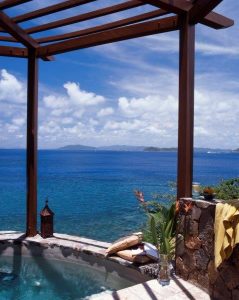 ________
Credits: Caribjournal.com.
— CJ
Photos: Coldwell Banker