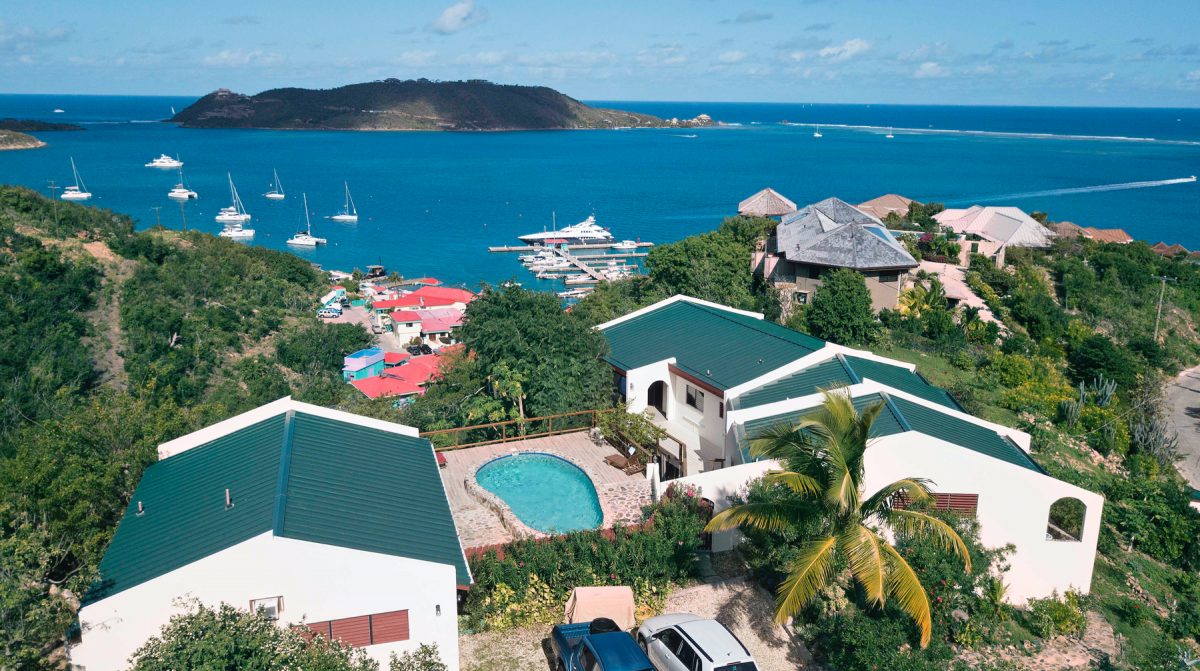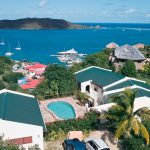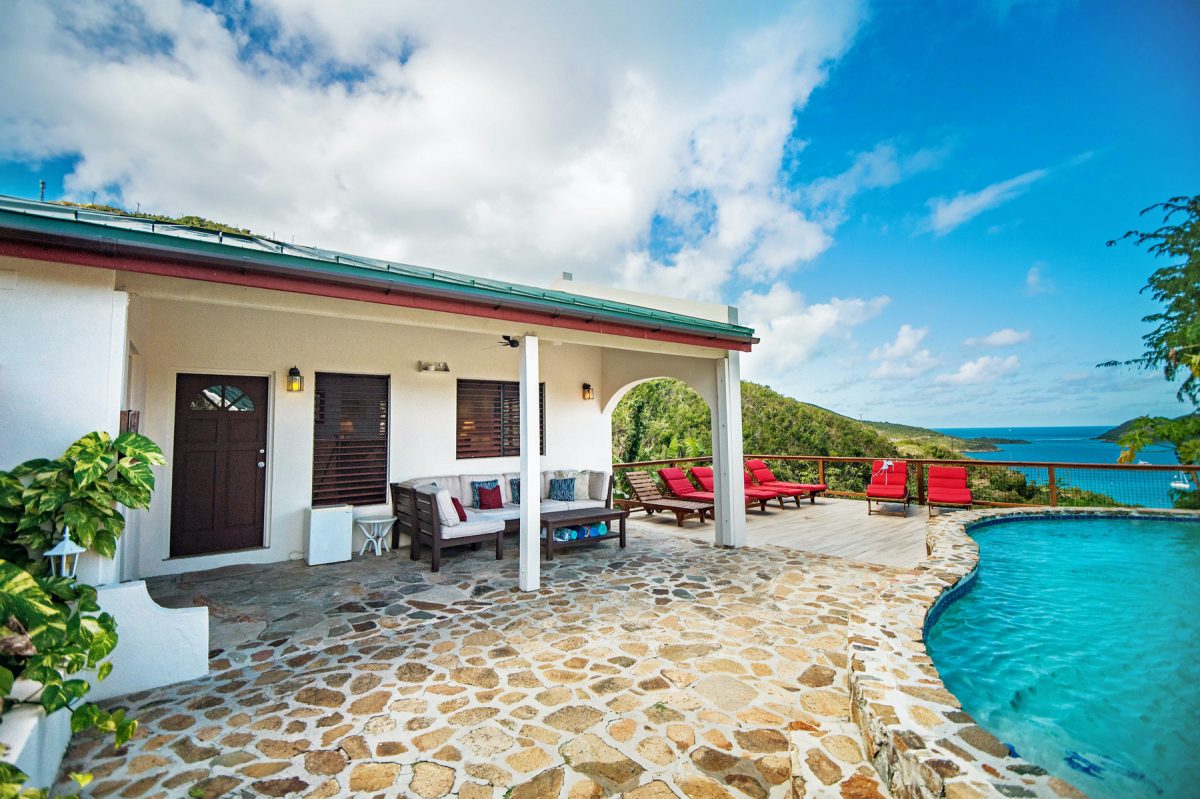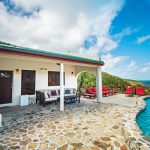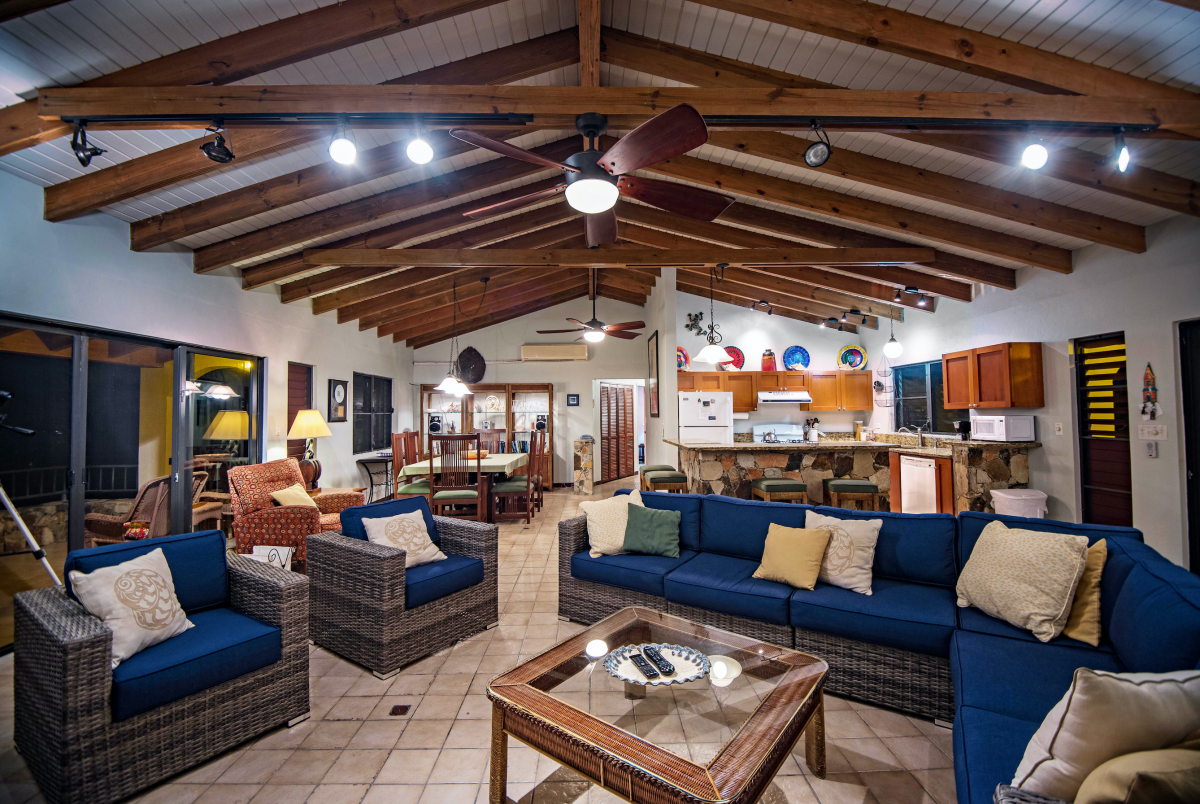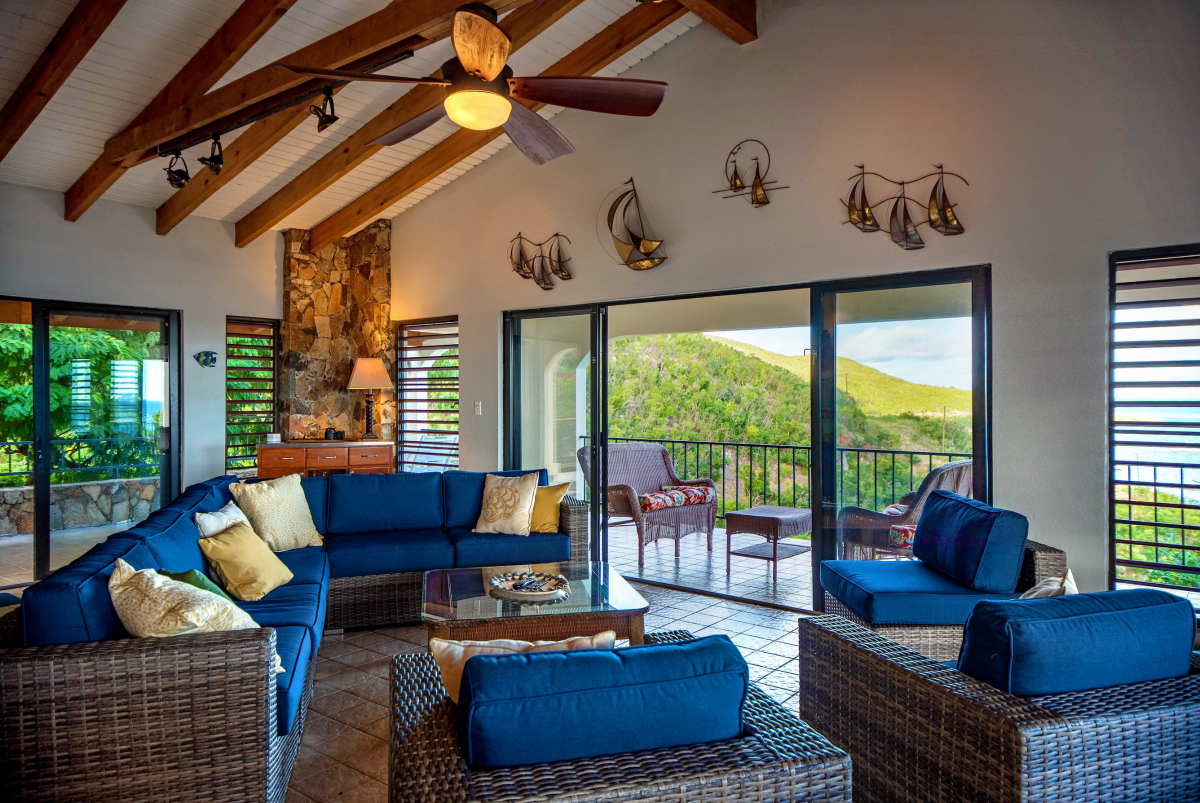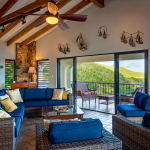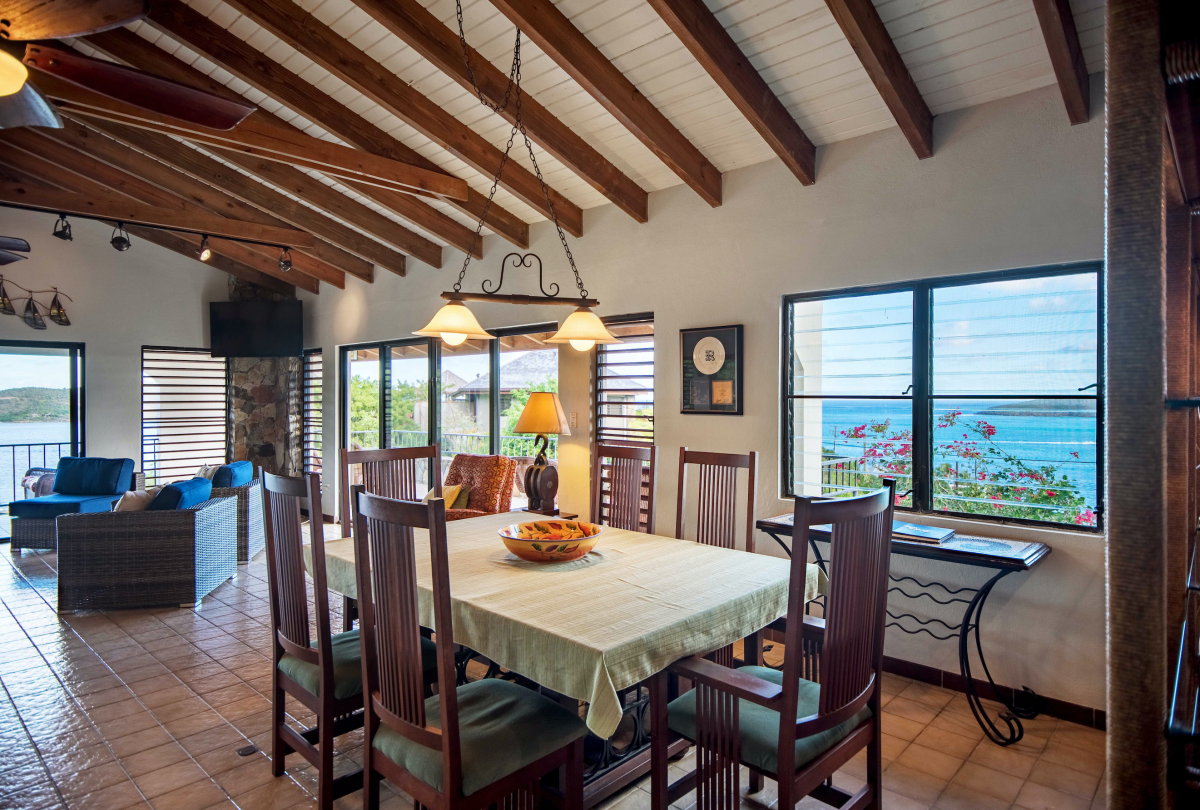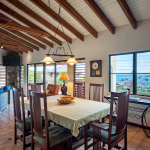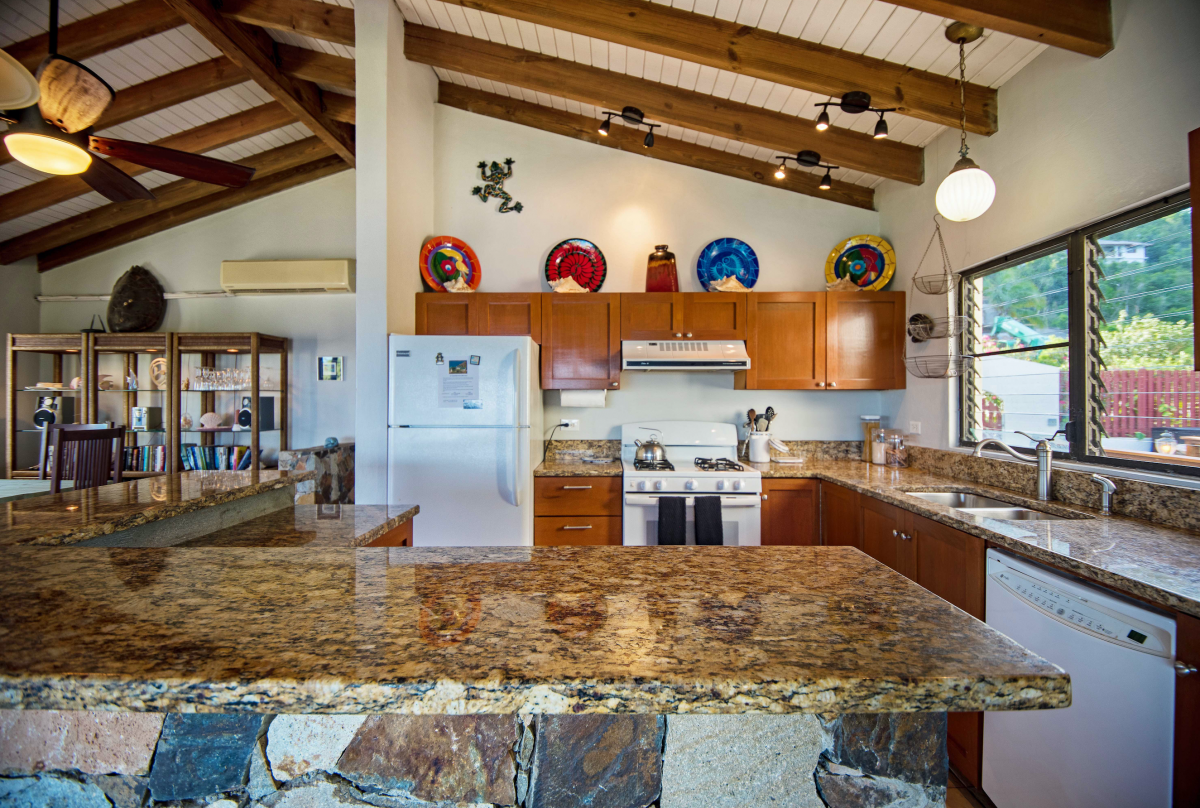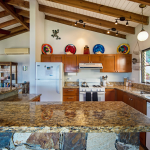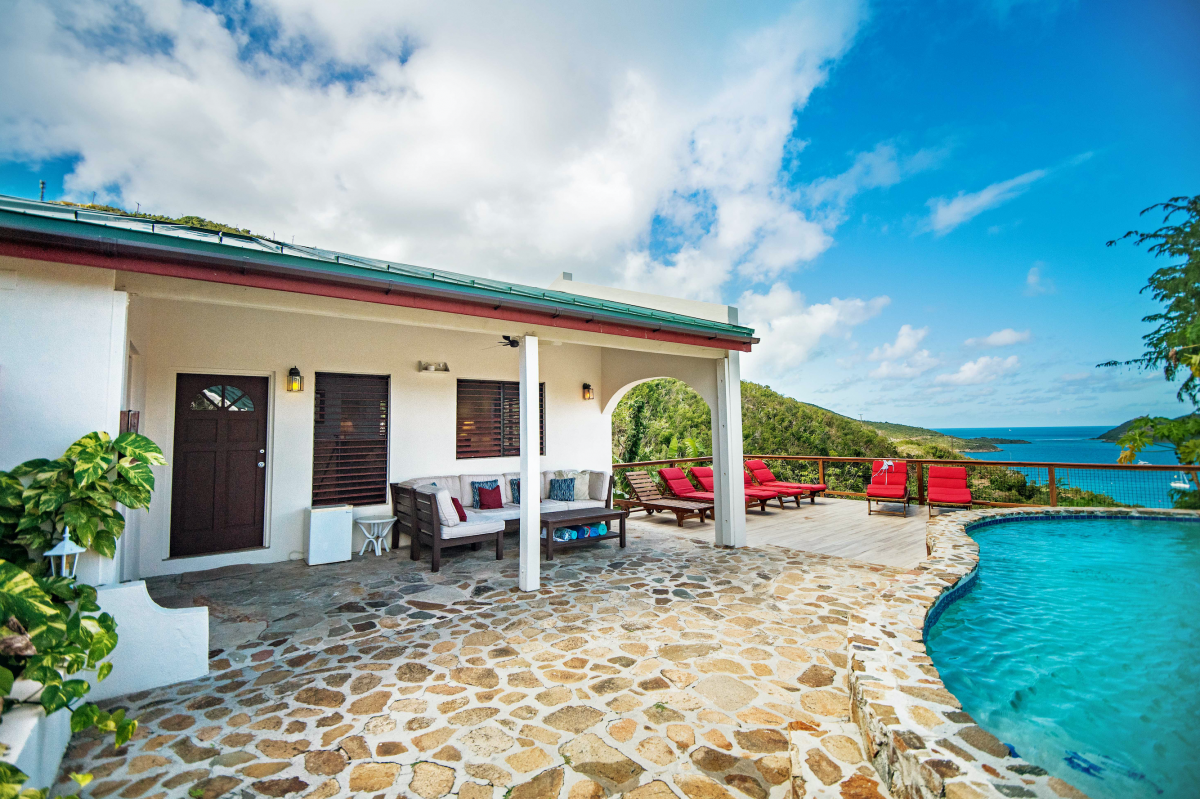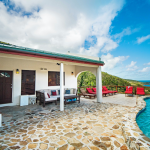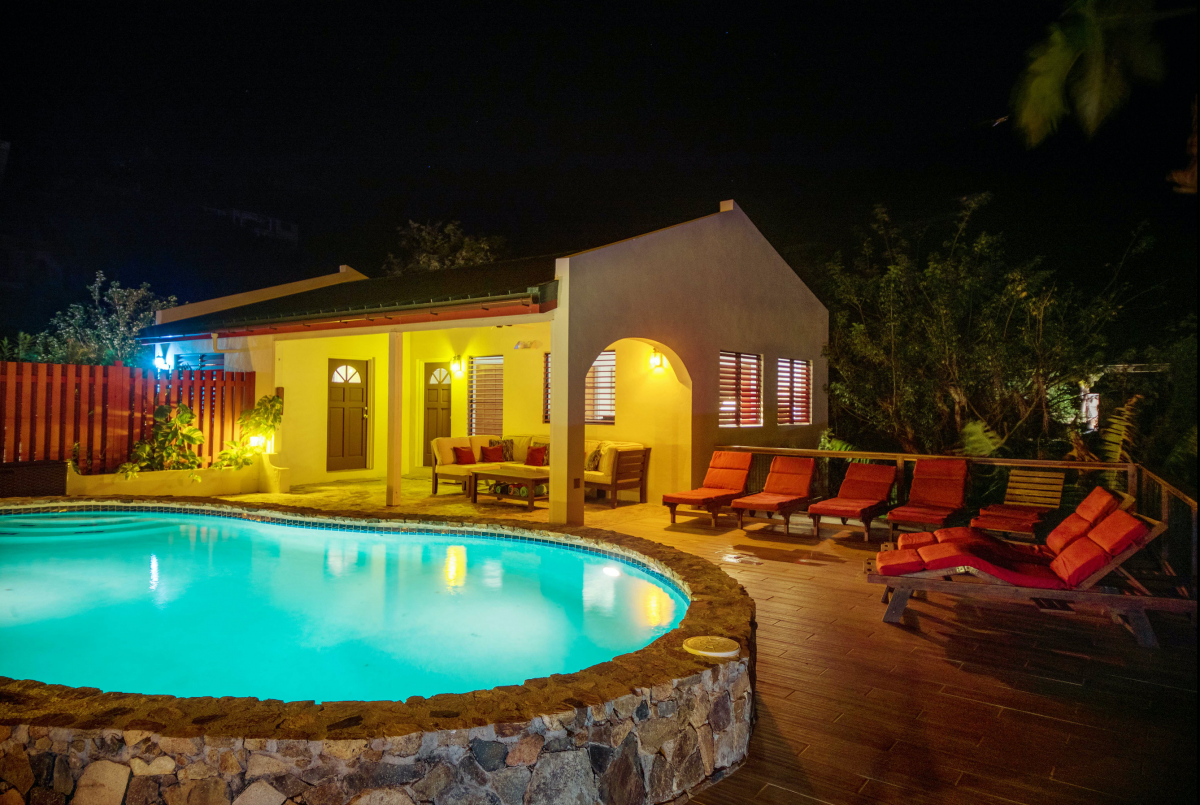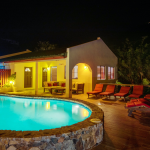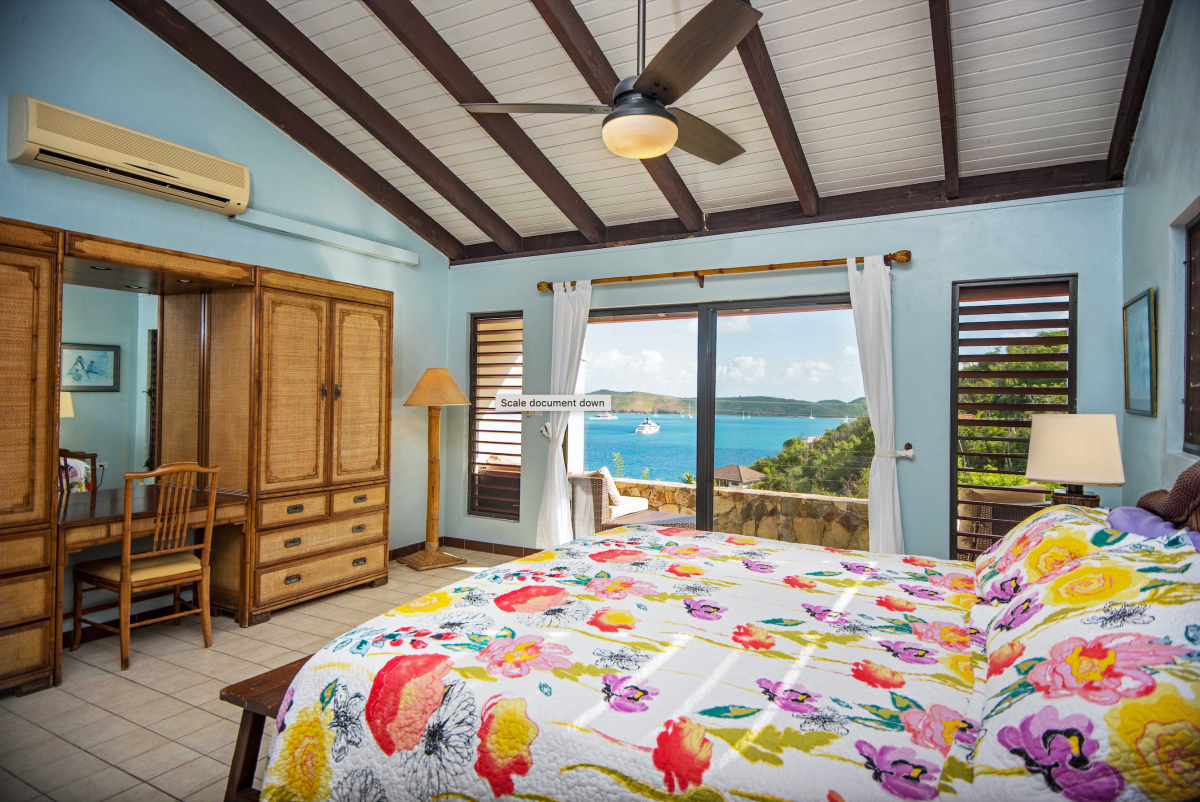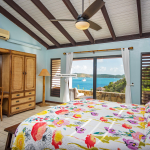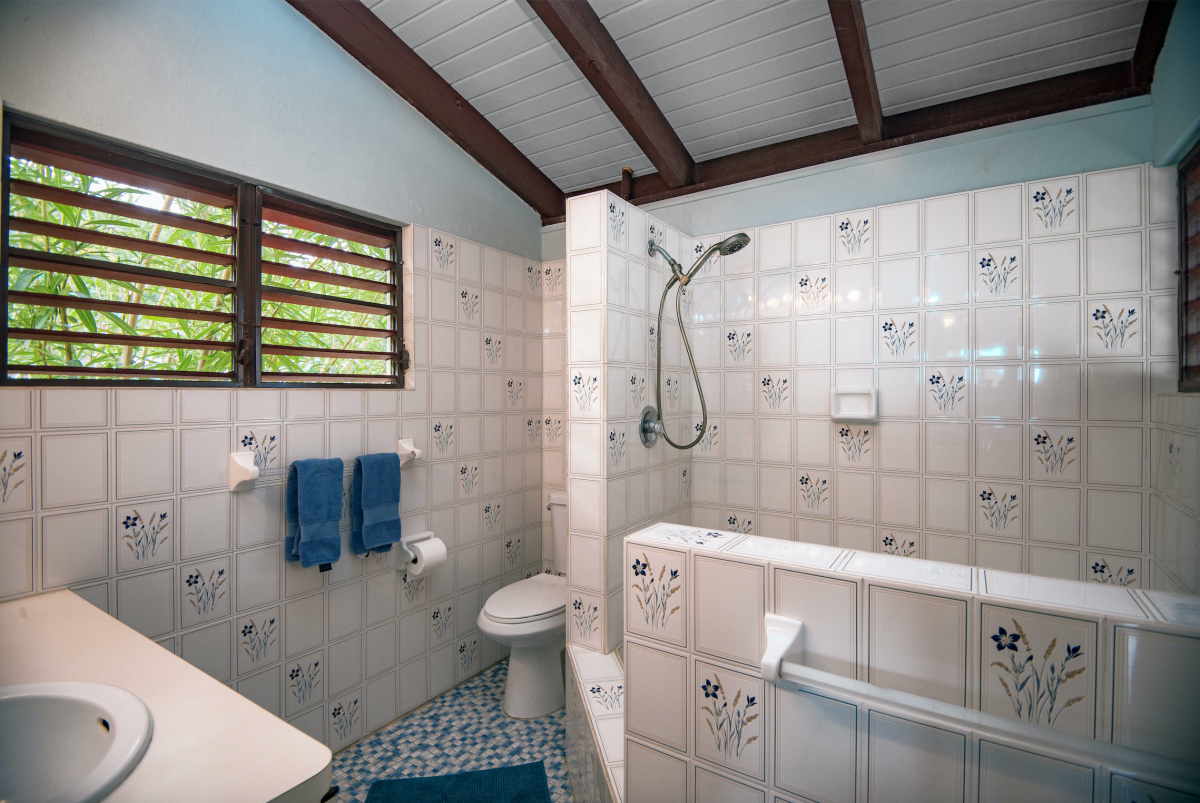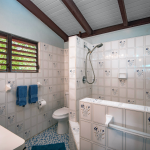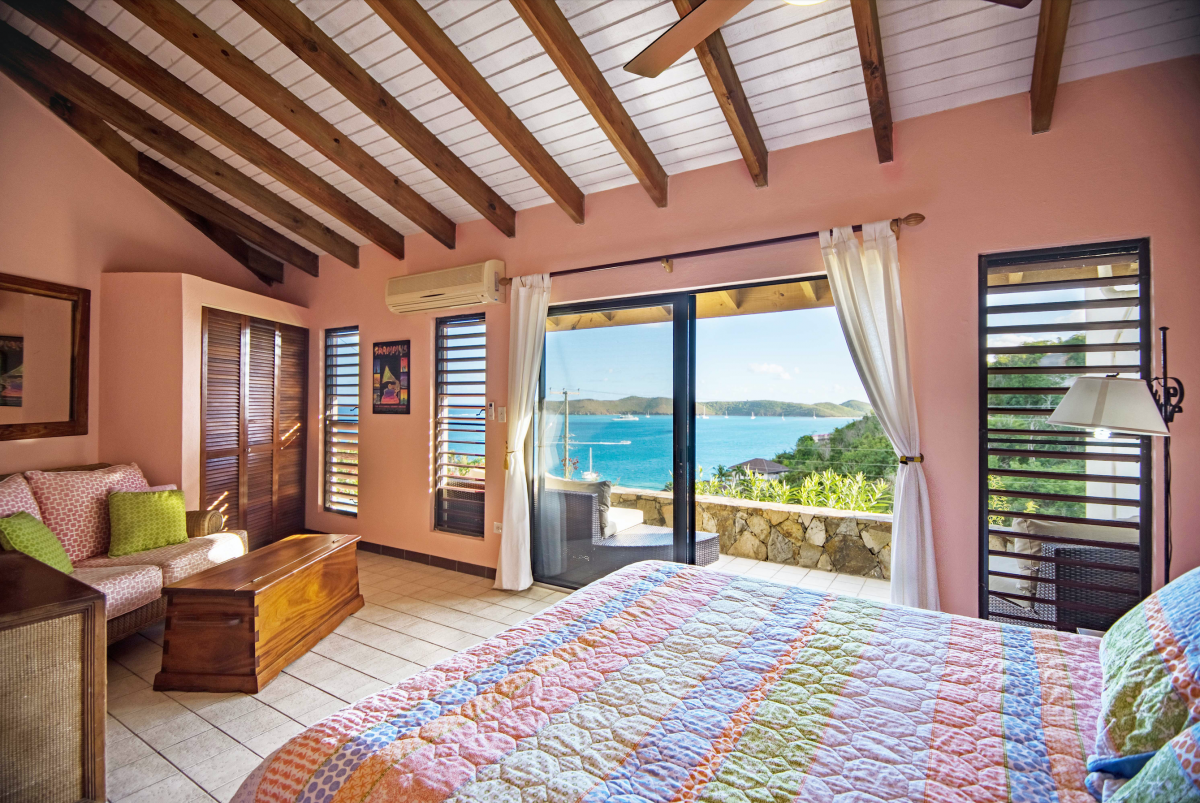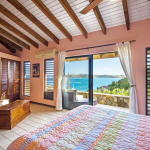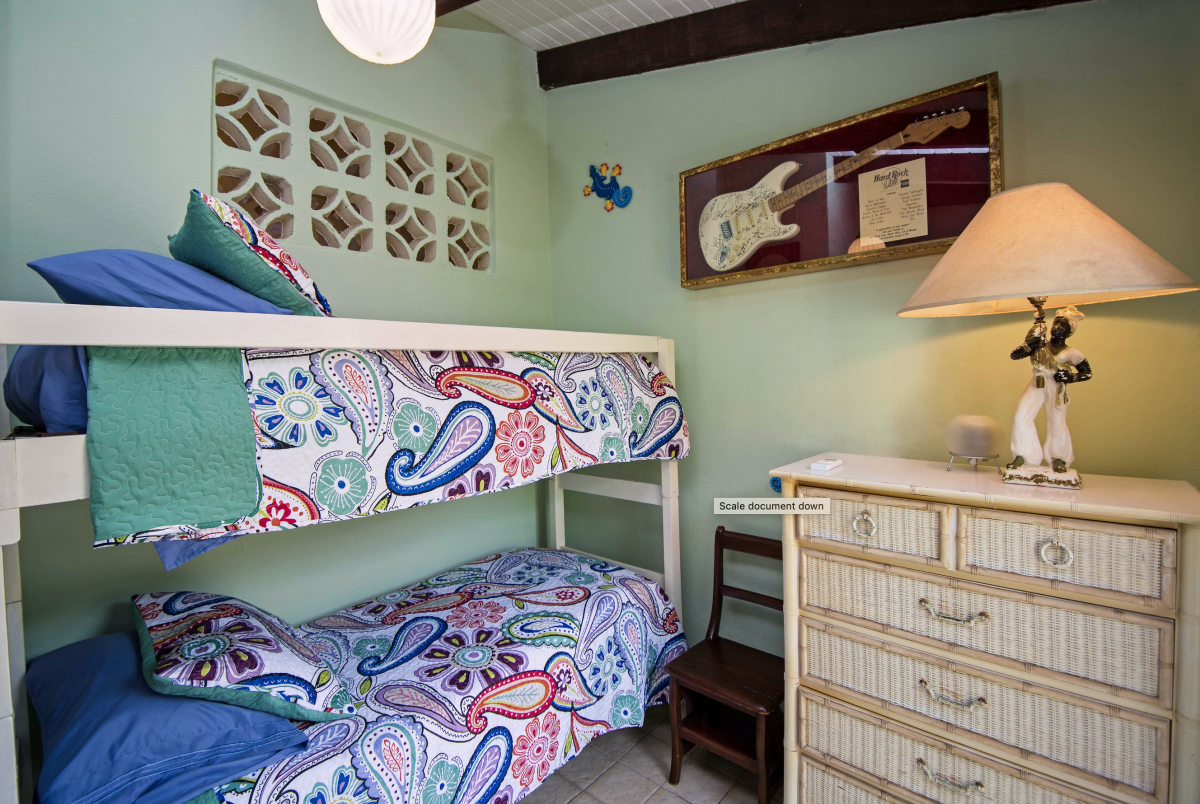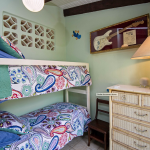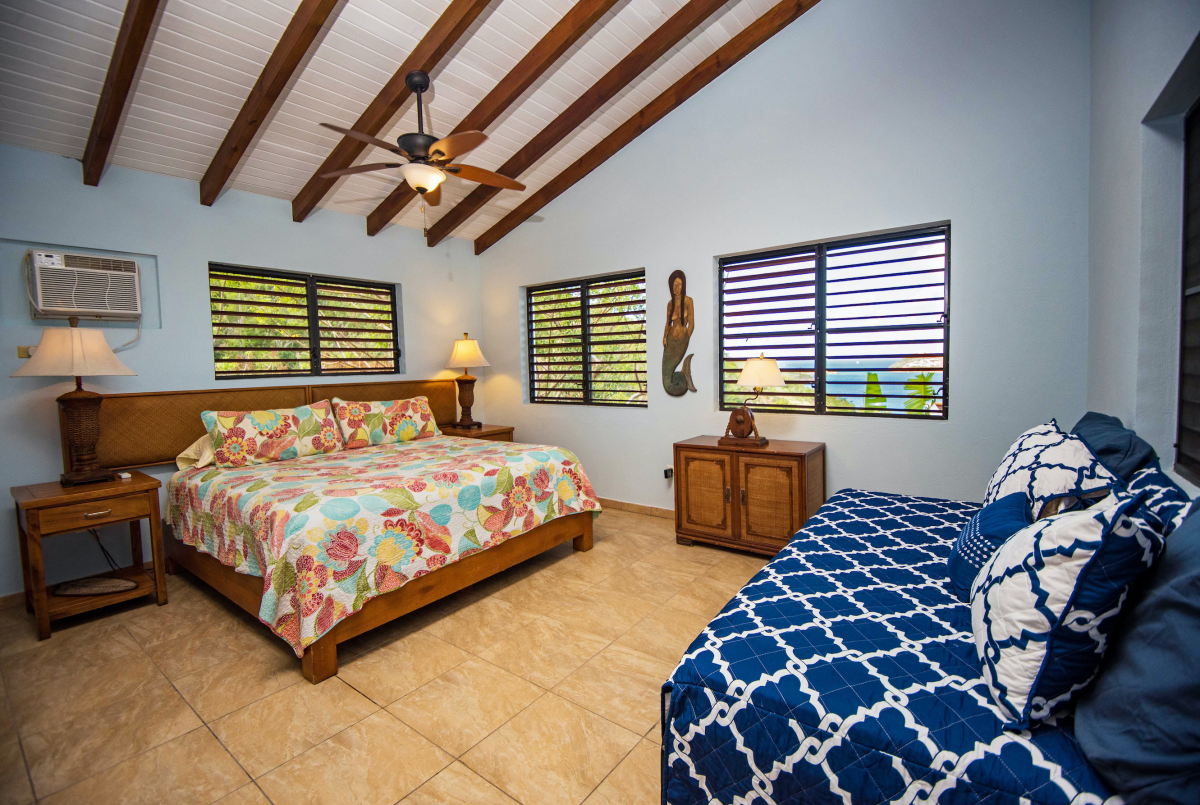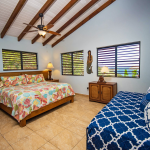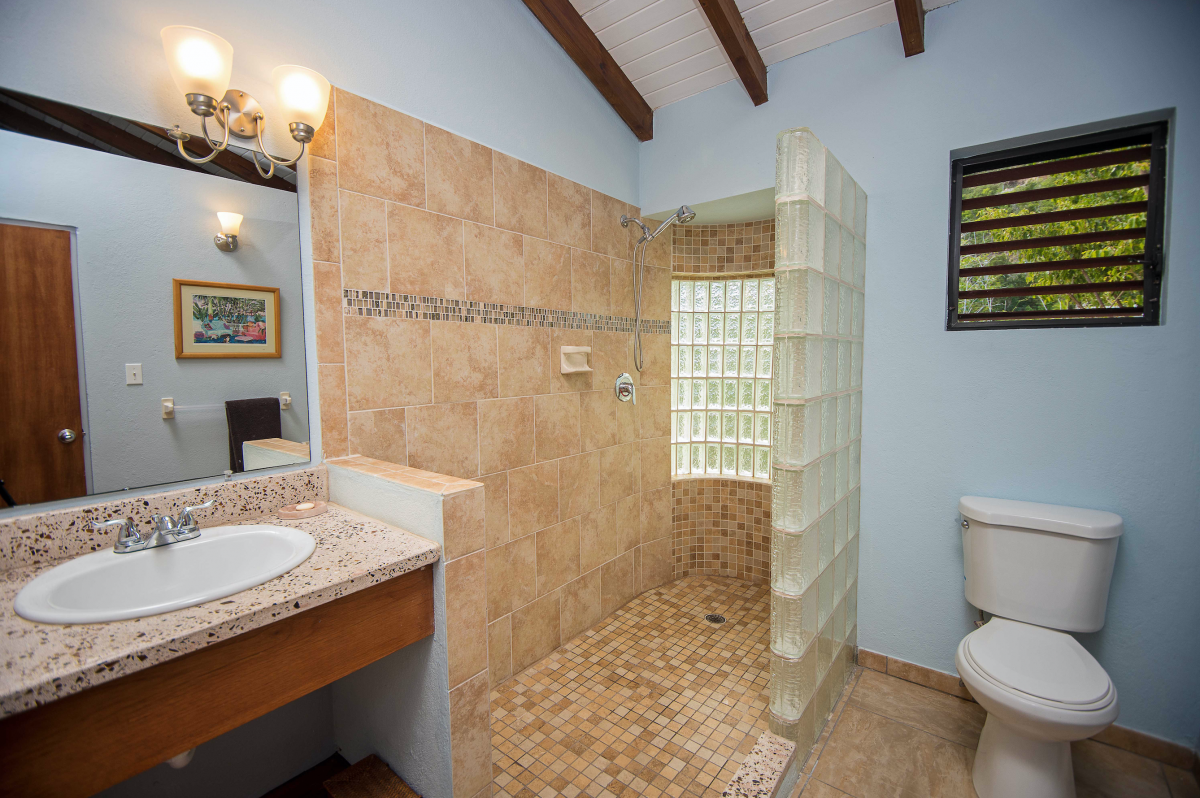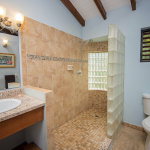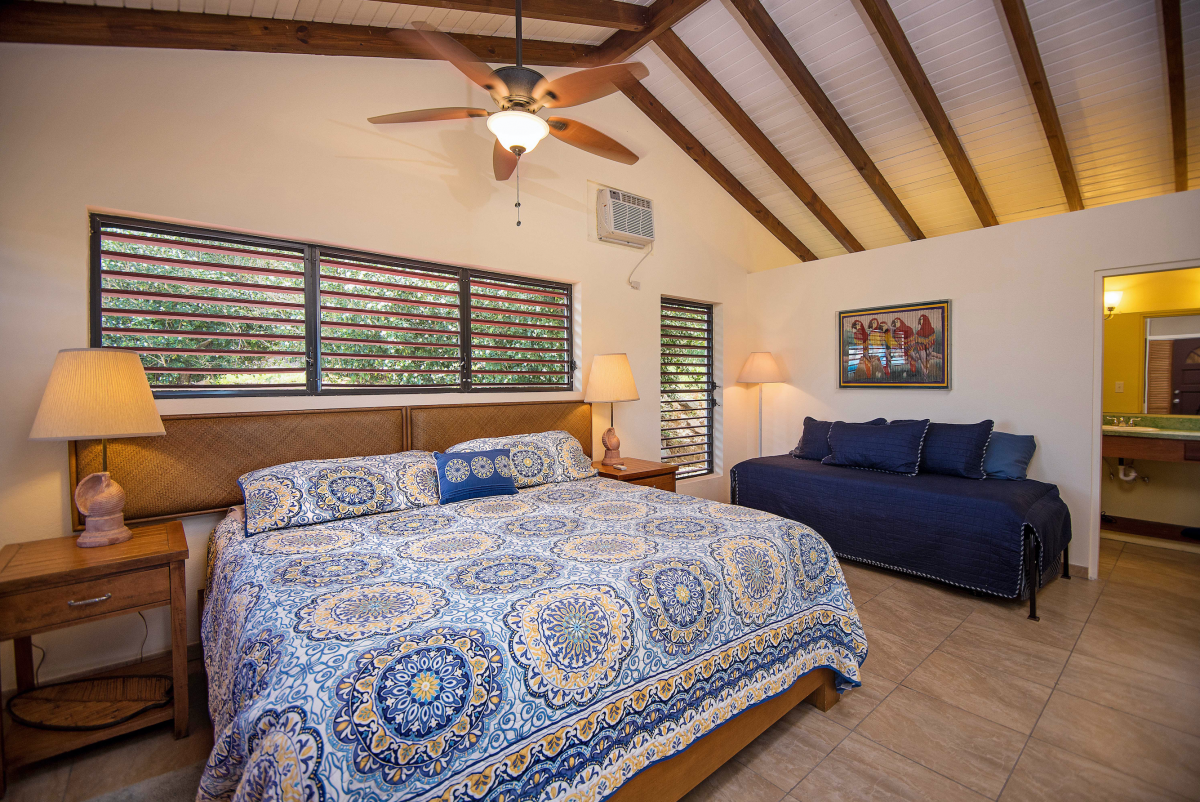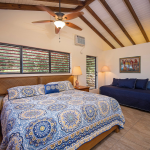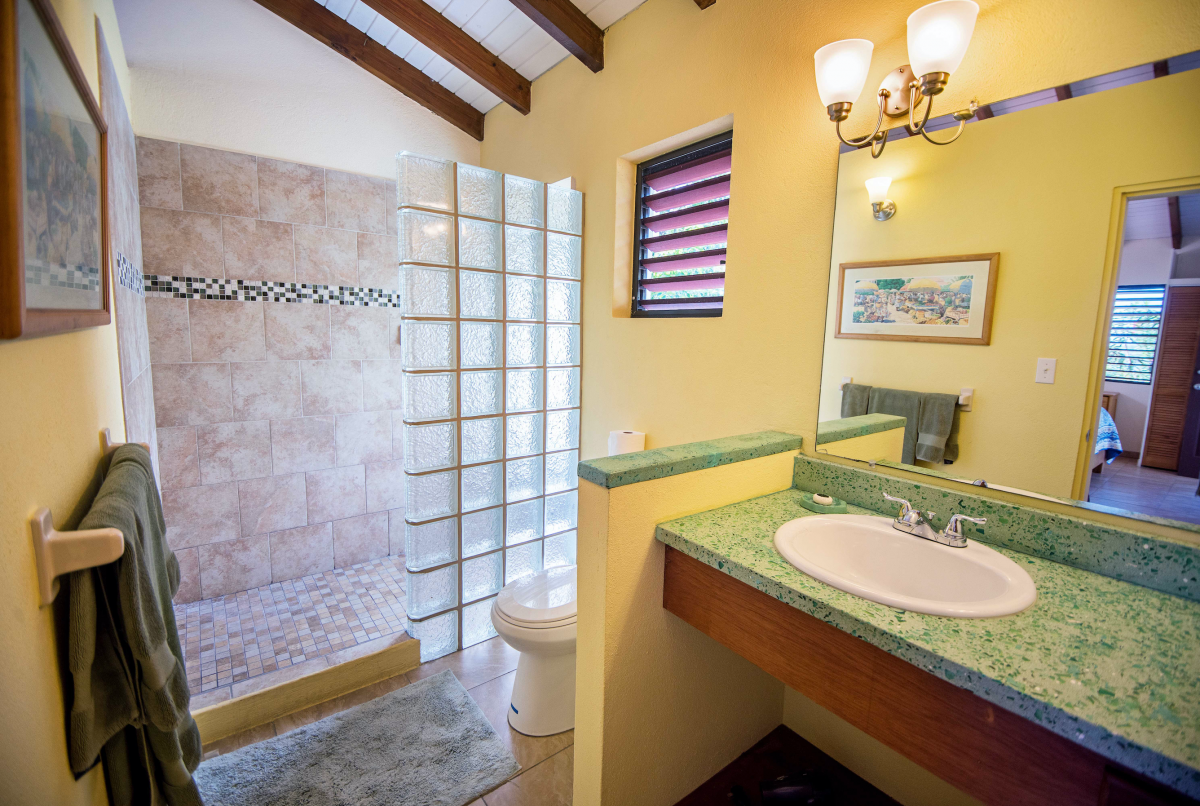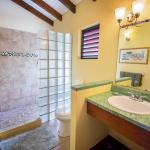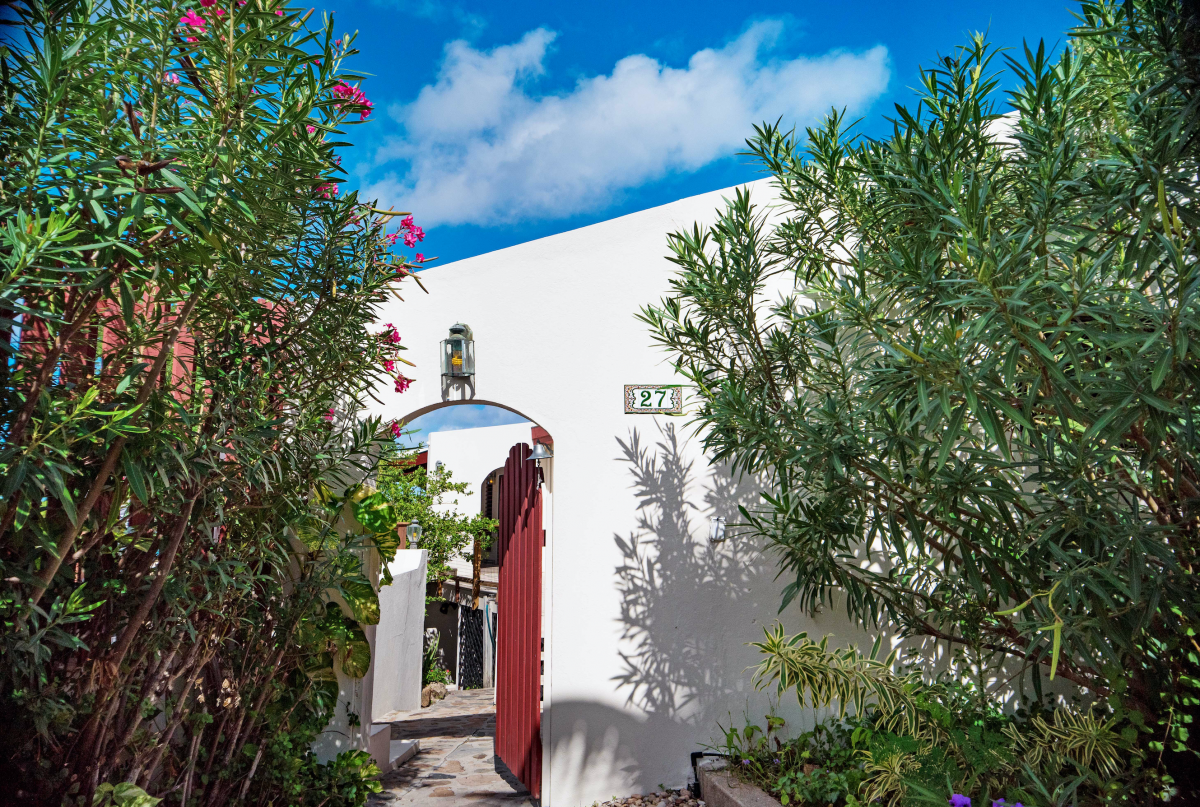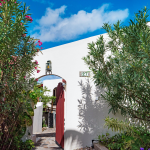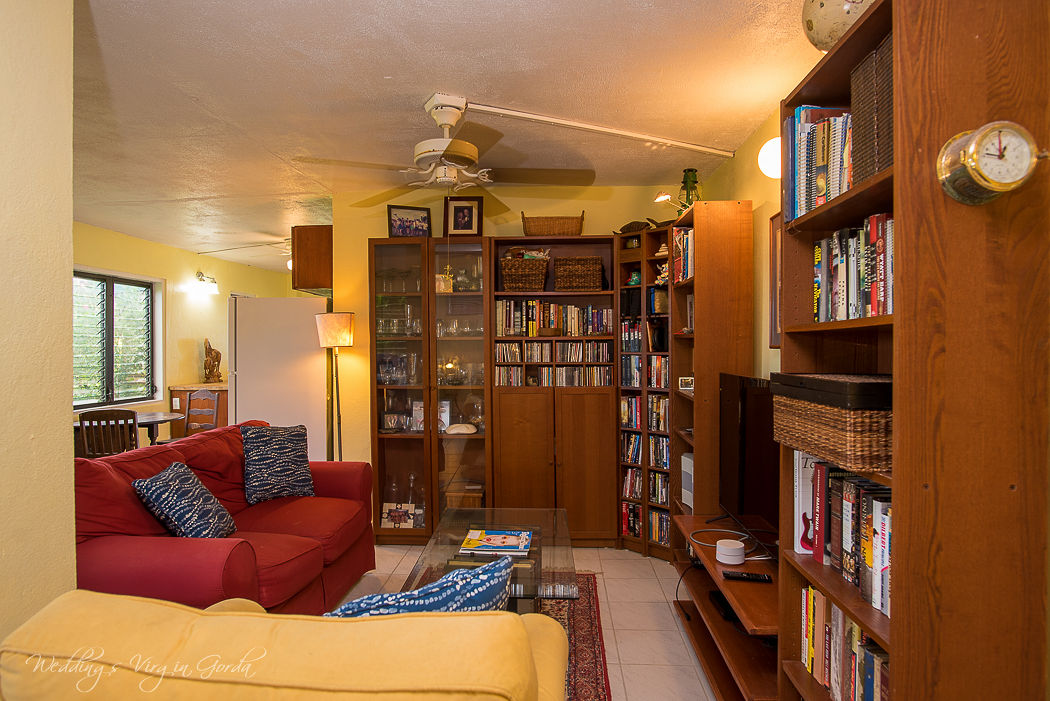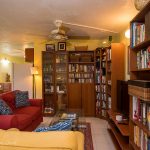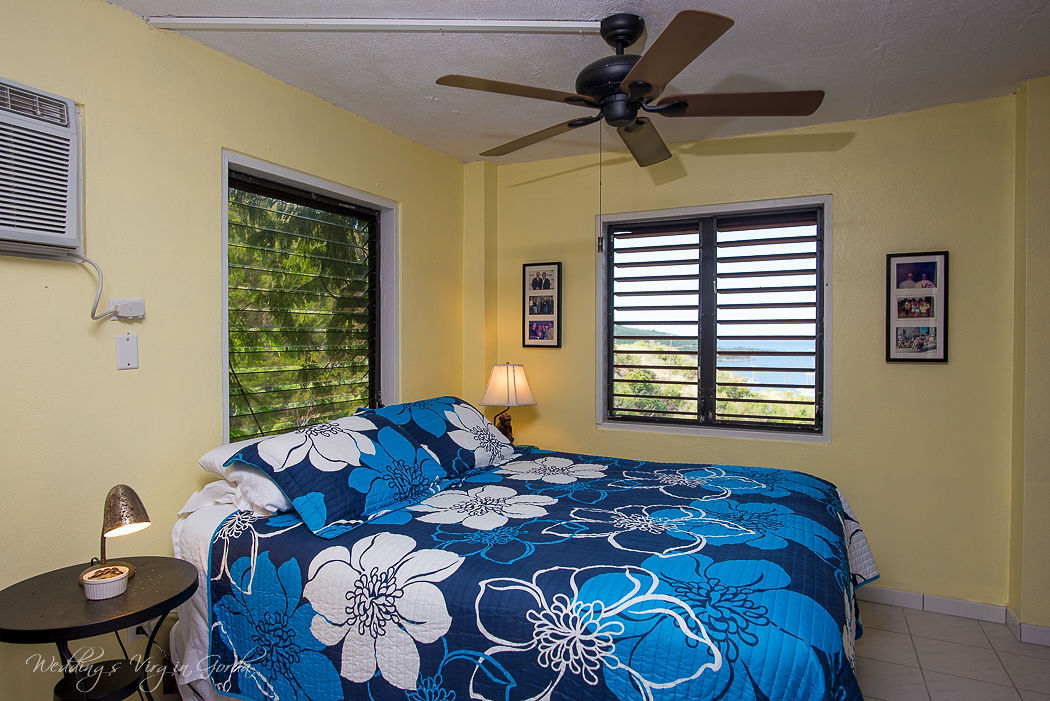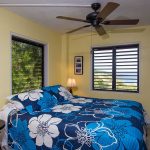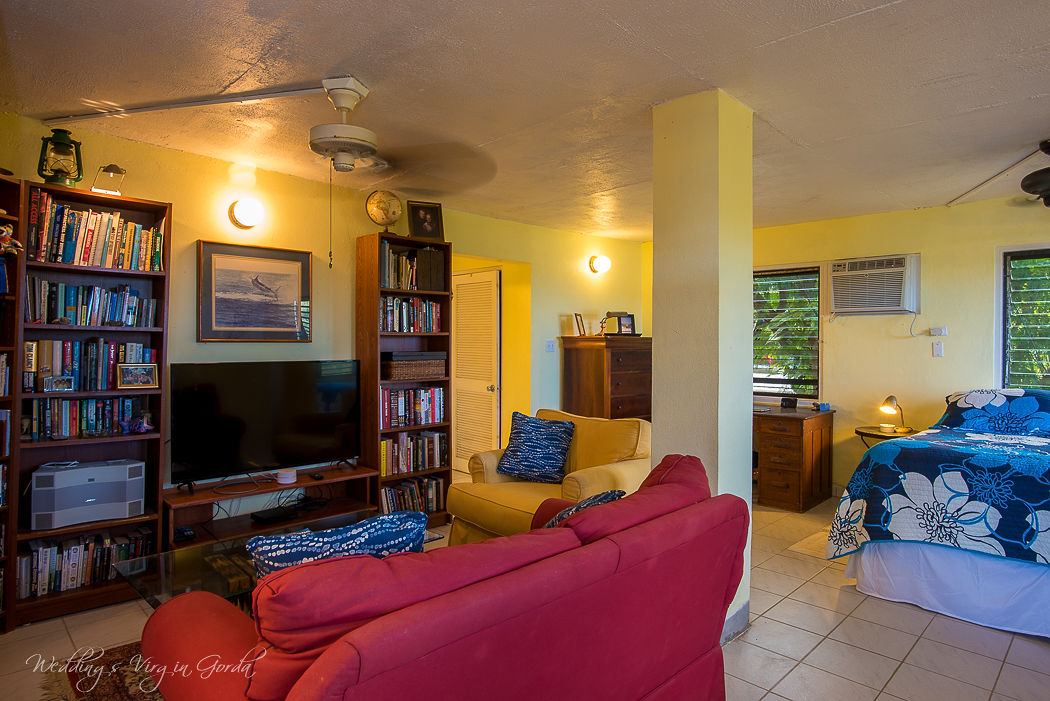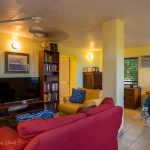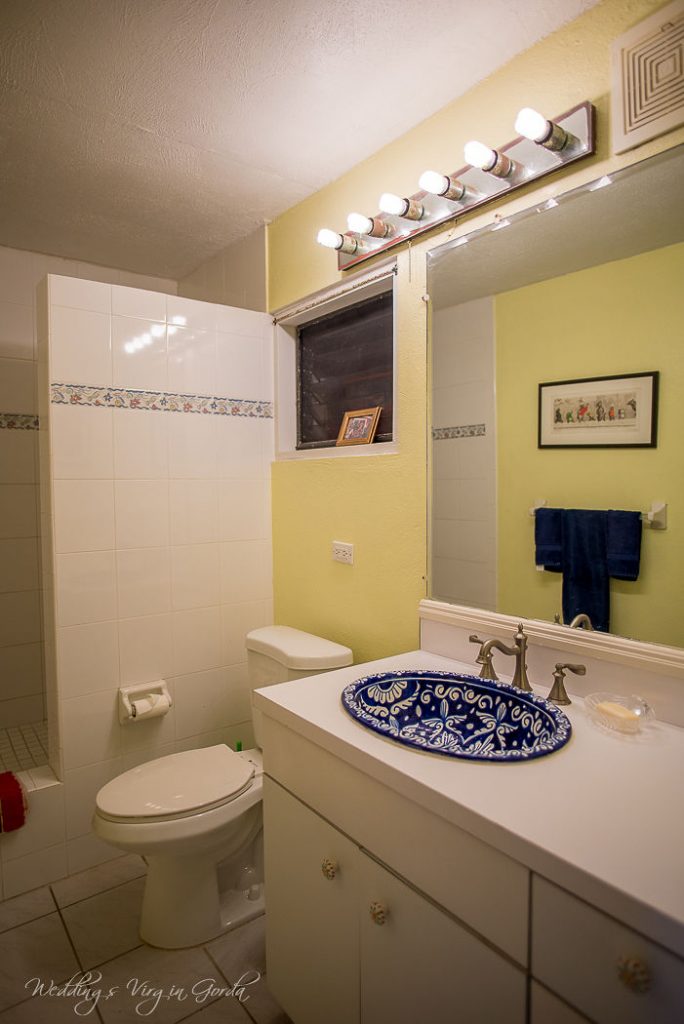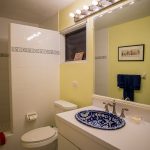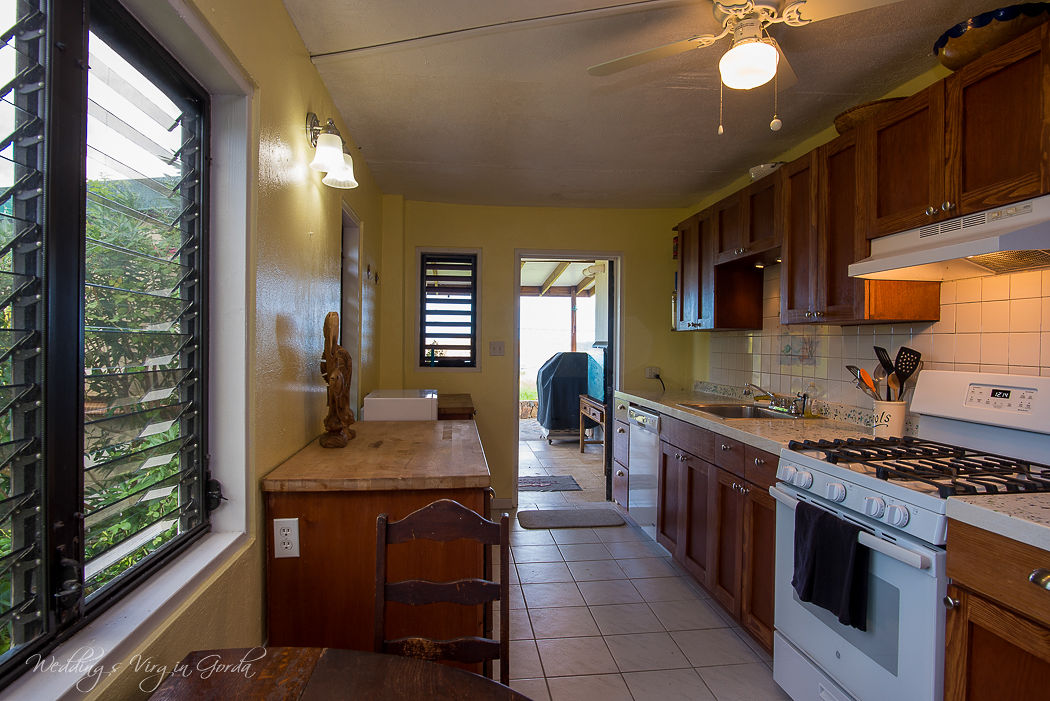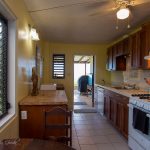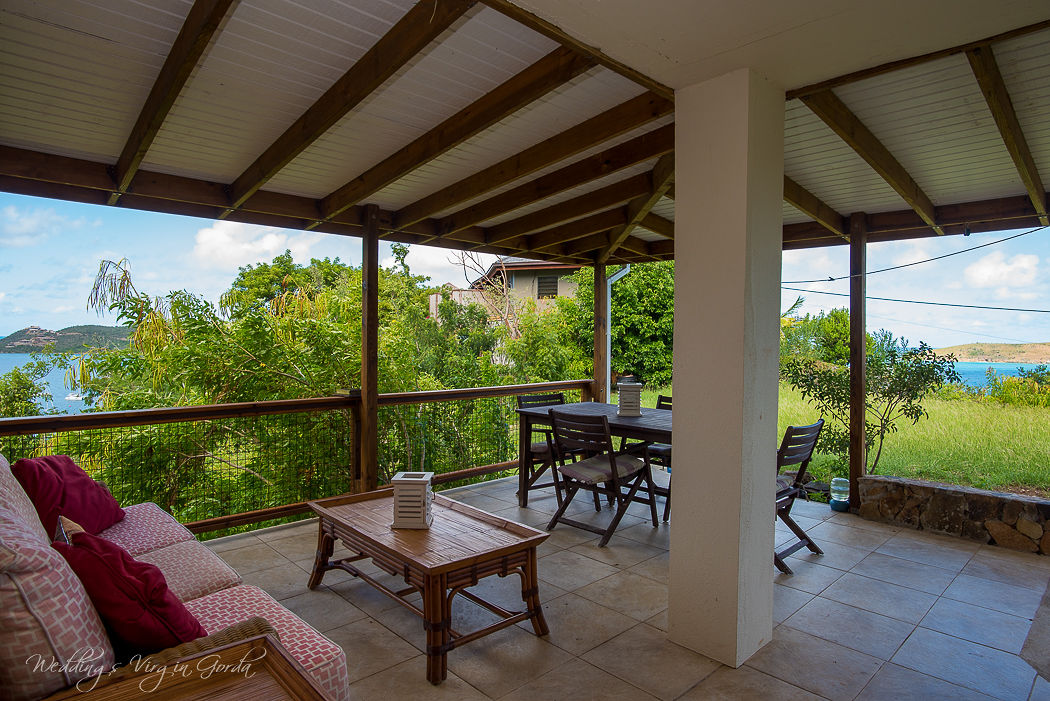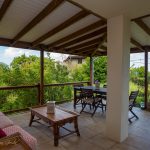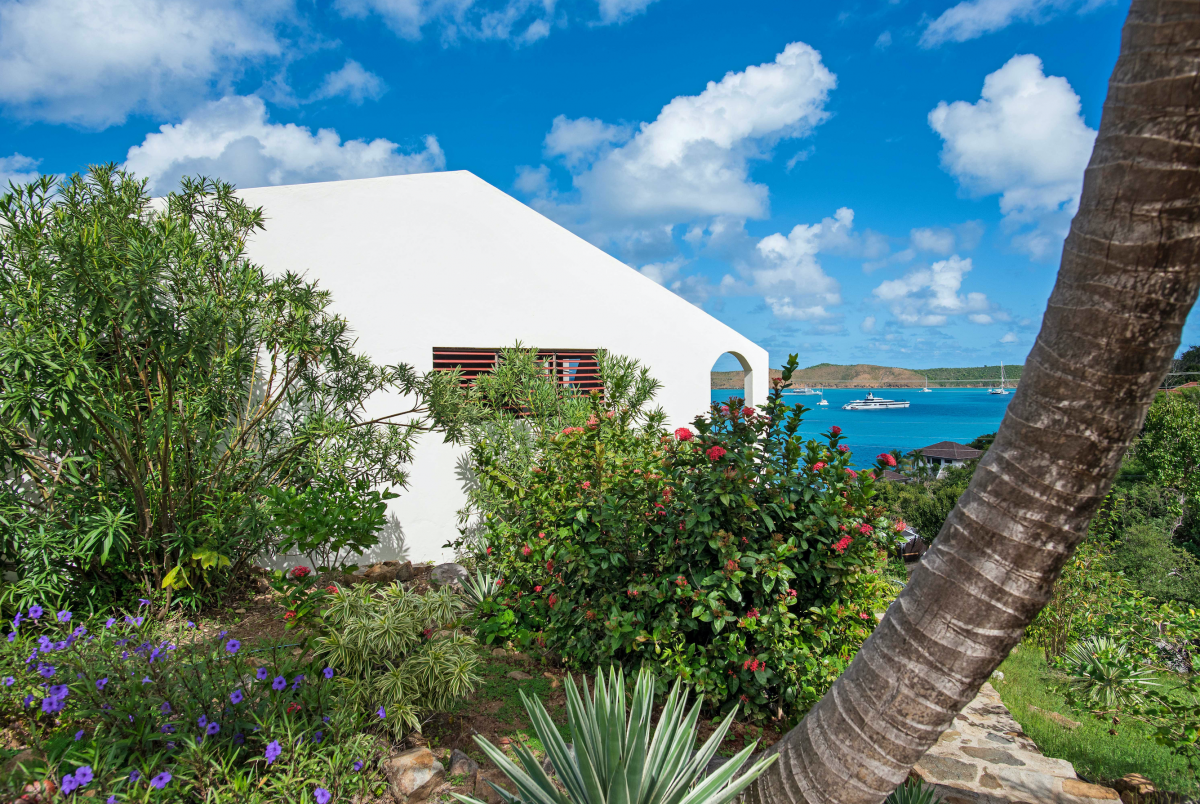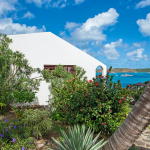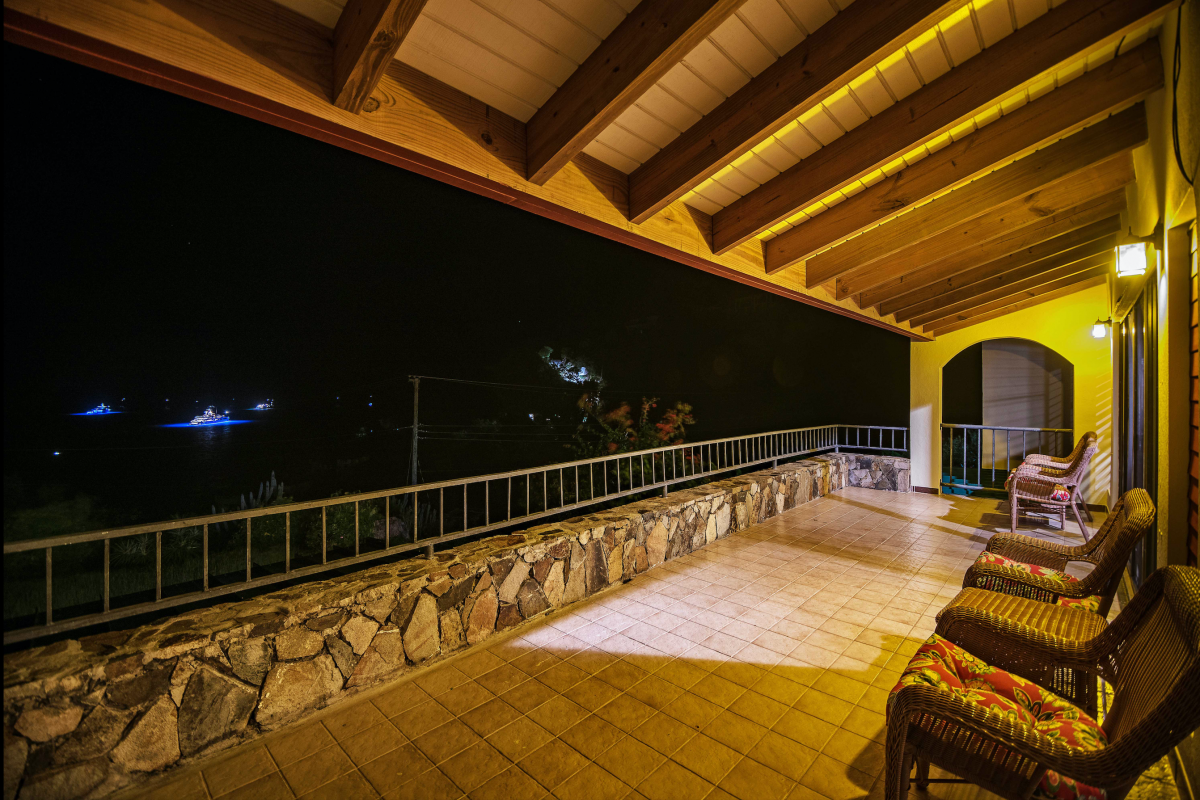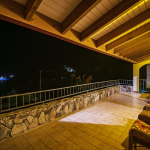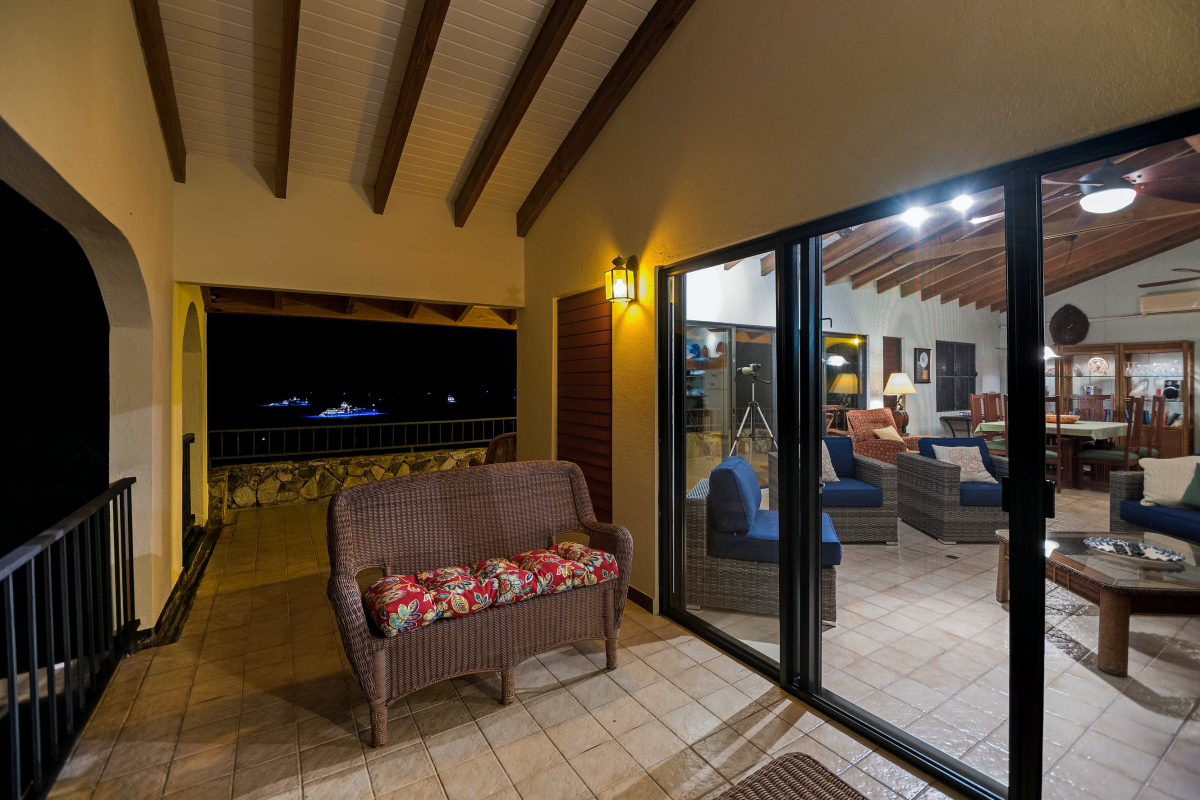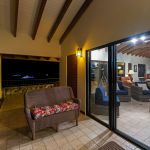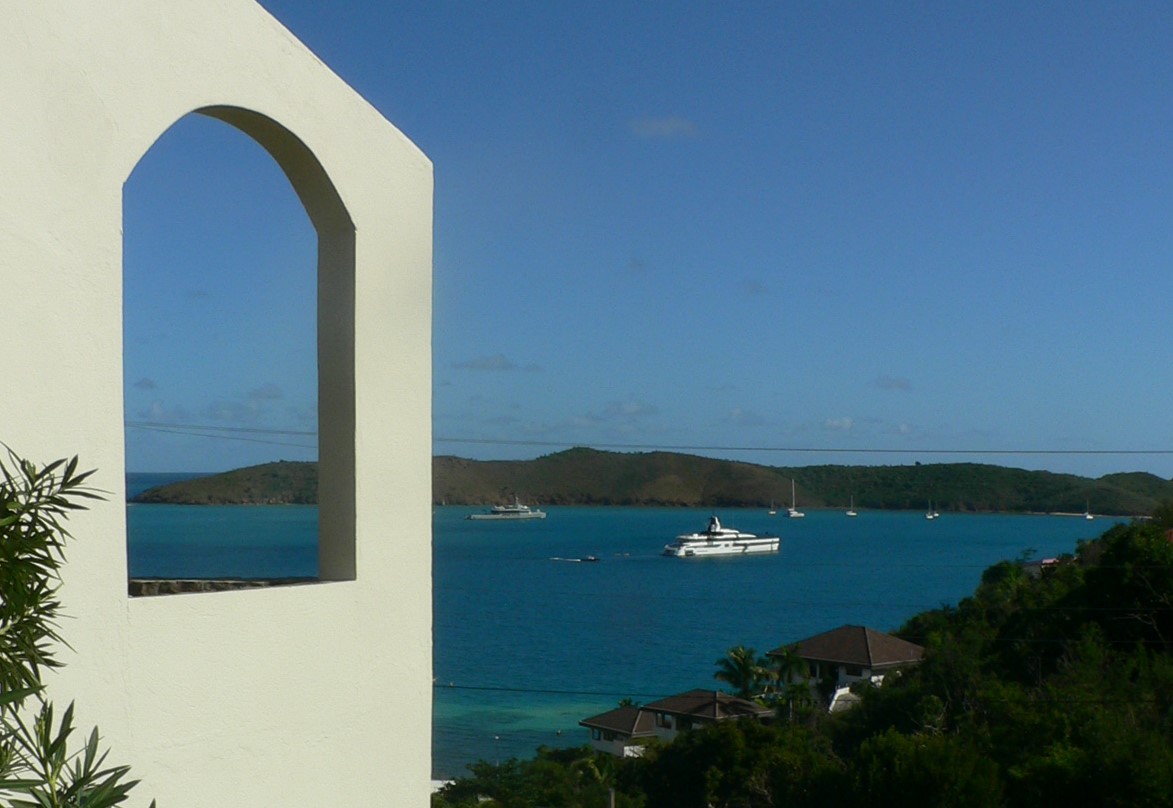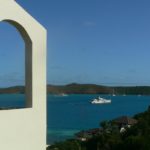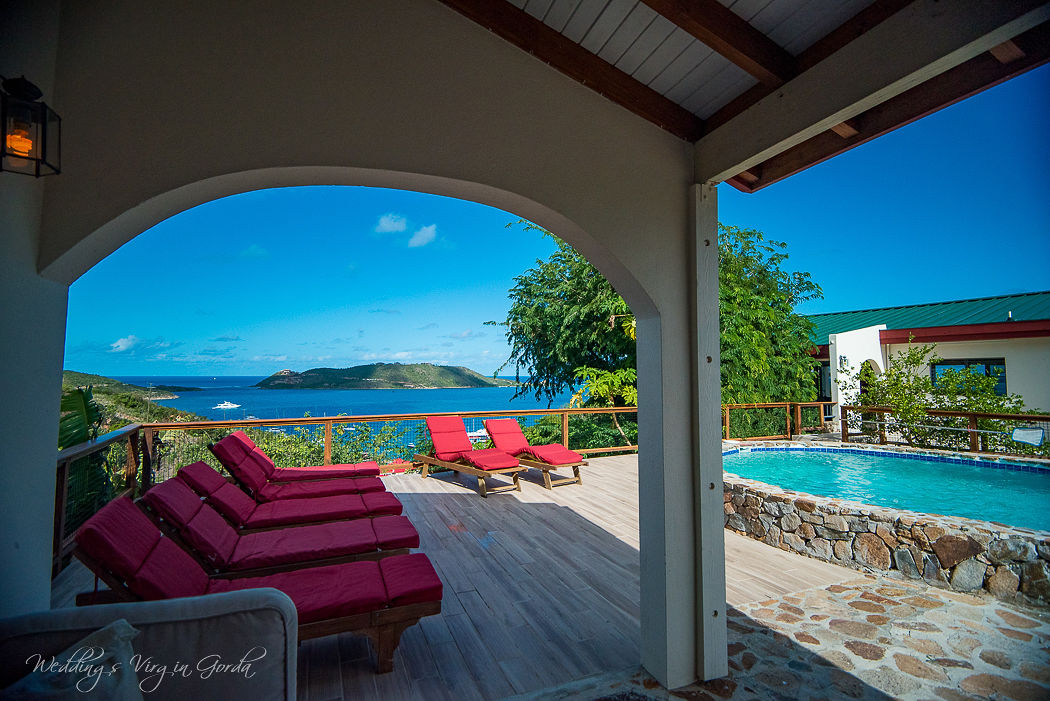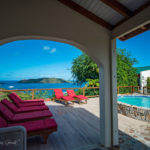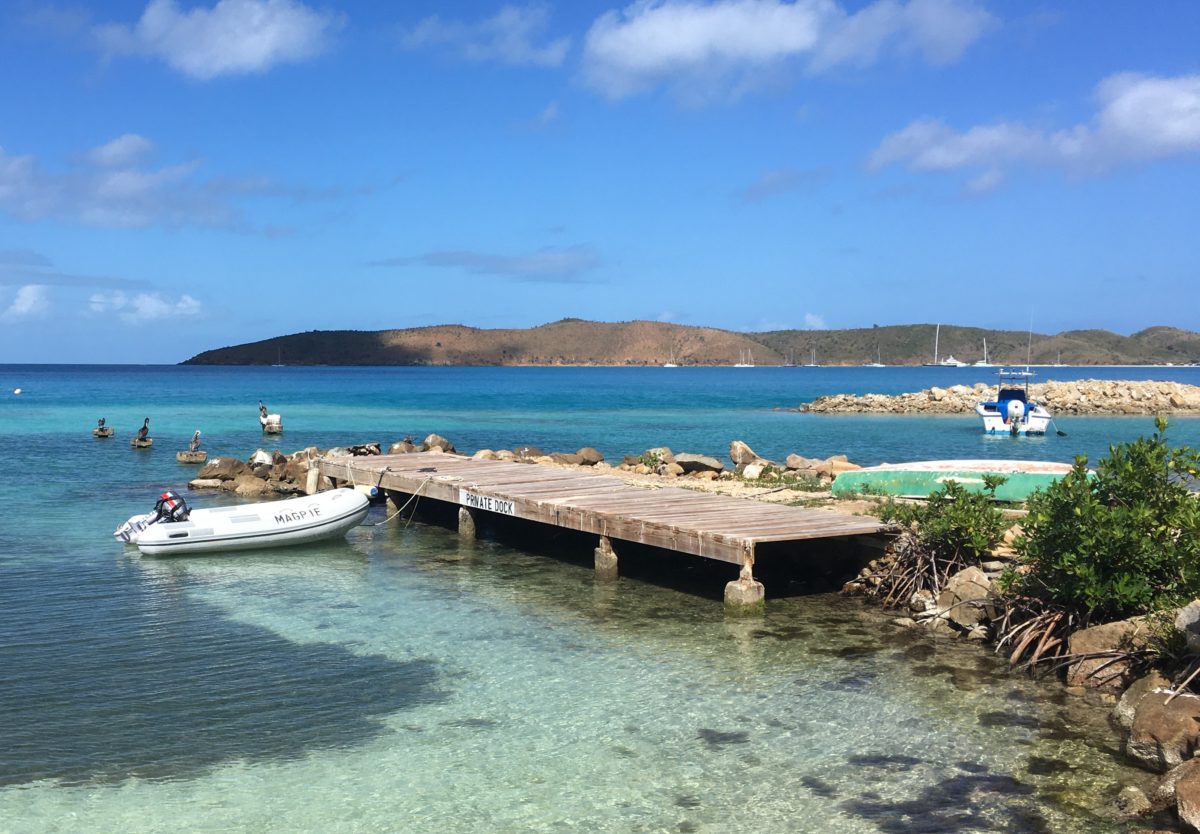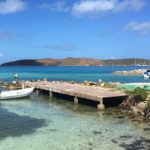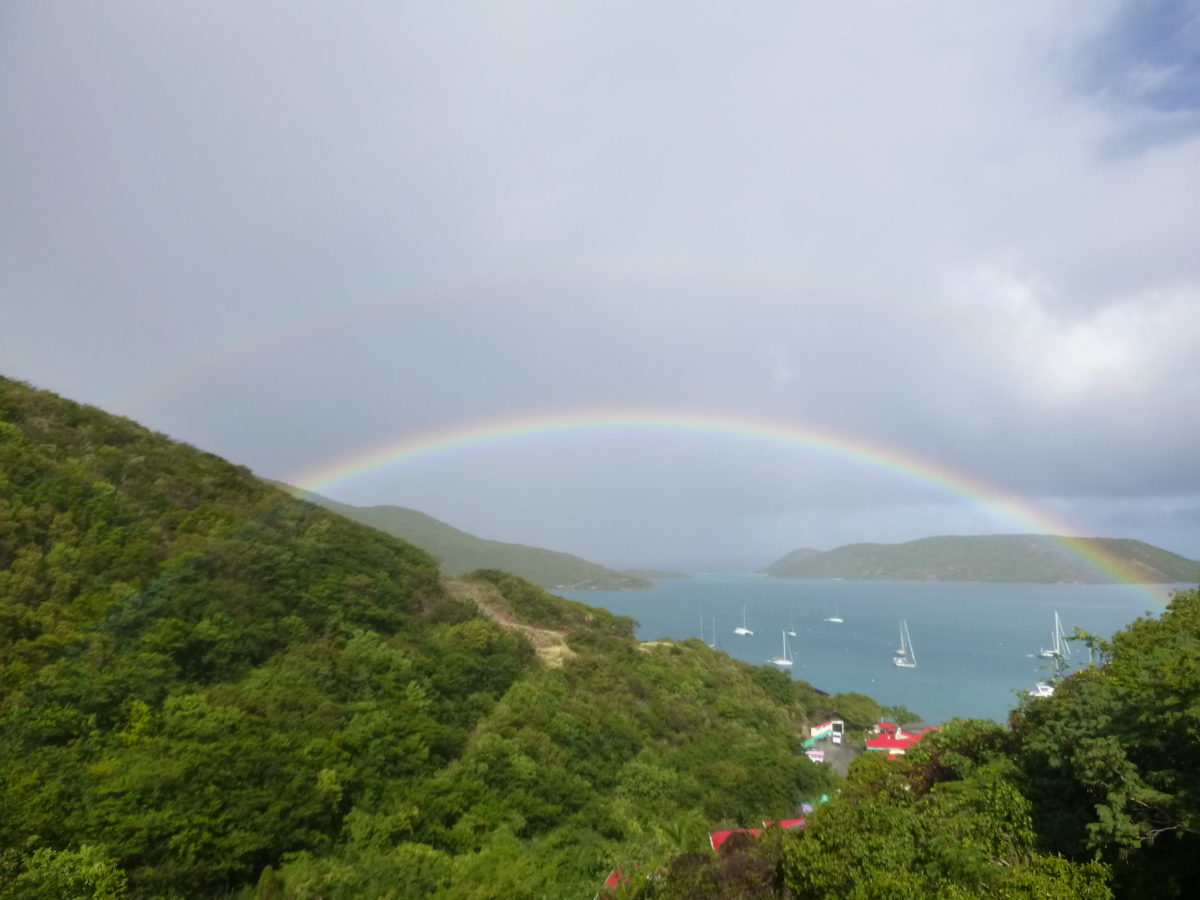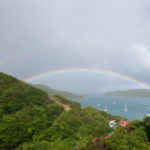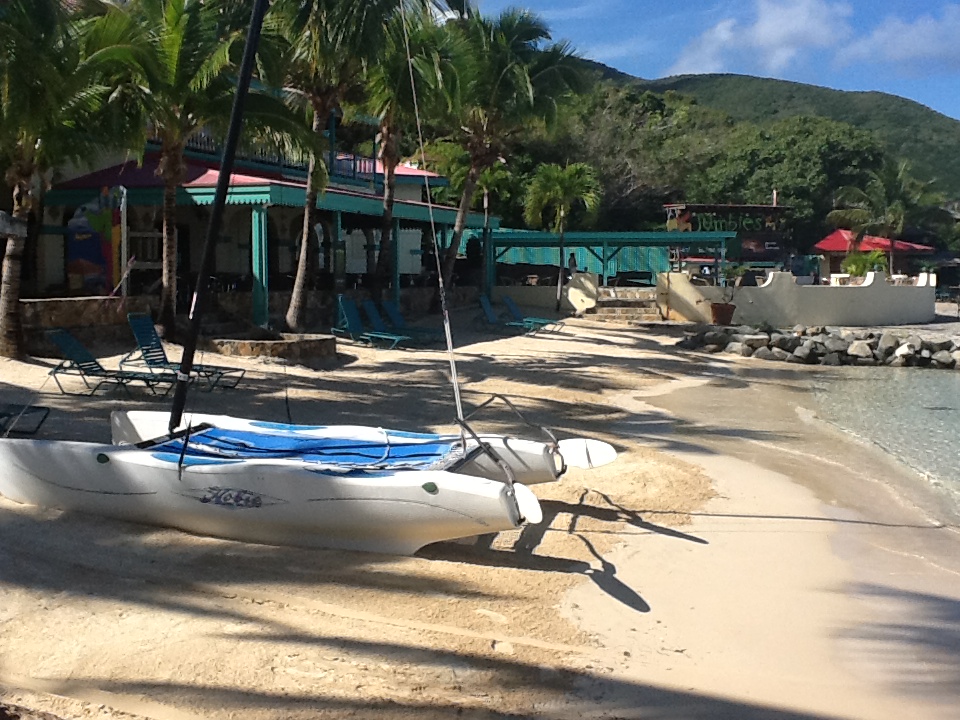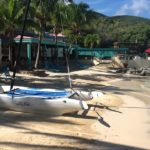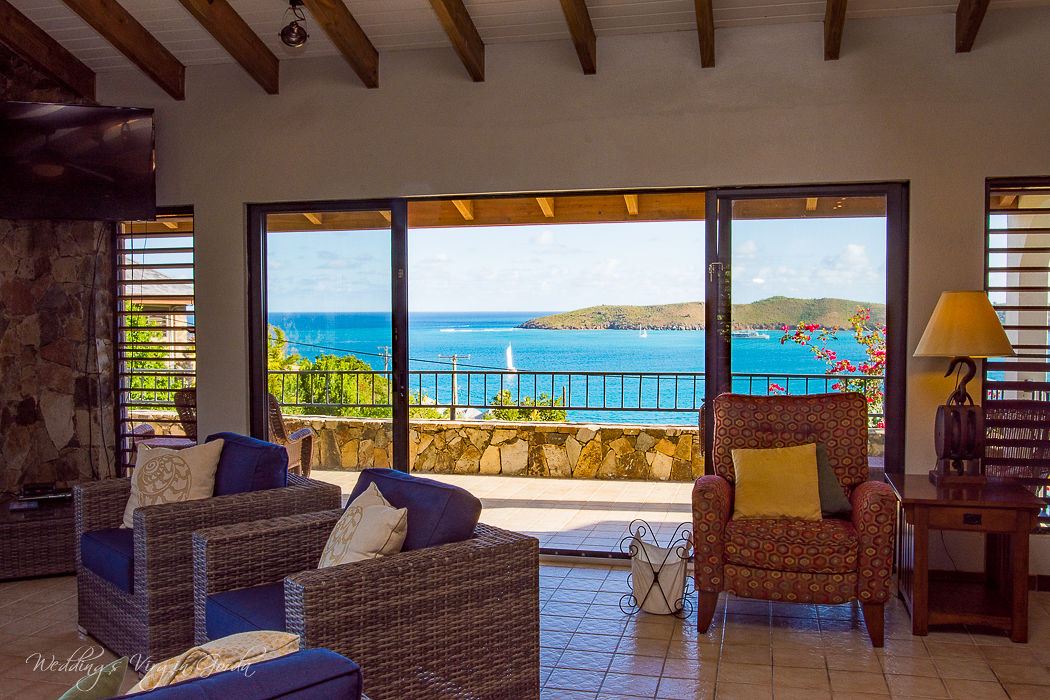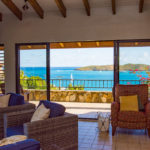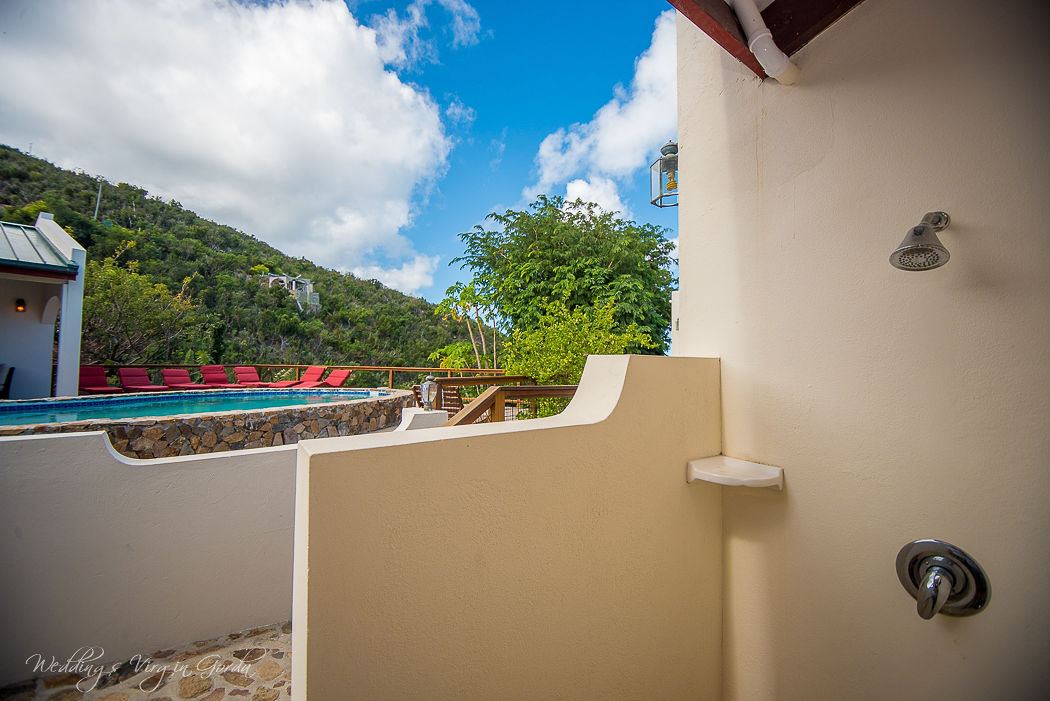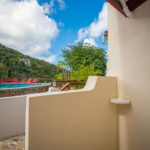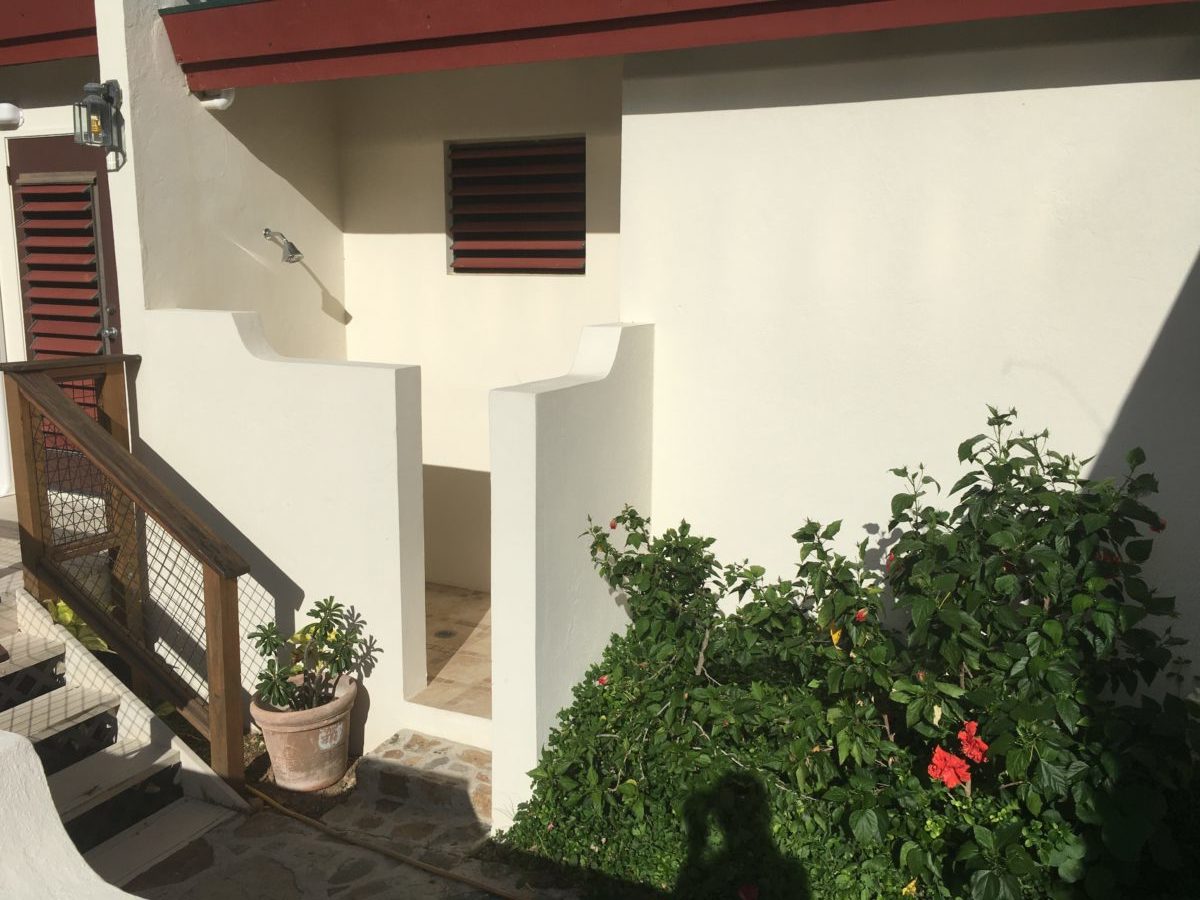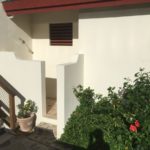 Tamarind Villa
Beautiful 6 bedroom Leverick Bay home with pool and deeded water rights and private mooring in front of the villa
Leverick Bay,Virgin Gorda Approx : 6100 sq. feet.
Tamarind Villa is perfectly positioned in Leverick Bay Estates to take advantage of the incredible views overlooking the harbor of North Sound. When entering the villa, the first thing you think is the pictures just can't do justice to the views. Prickly Pear, Saba Rock, Bitter End, and Moskito are just a few of the islands that can be seen from all different directions from the villa.
Picture your boat on the private mooring ball, you can see from the villa just a few moment's walk away or dock at a slip at the Leverick Bay marina.
Tamarind Villa is its own private compound. The property consists of two buildings with a pool and large deck between them.  Perfect for large family gatherings or just a couple of friends. The main villa has an open floor plan with a large great room, kitchen, and dining room, so entertaining is easy. There are three bedrooms and two baths in the main villa with decks surrounding the entire building. The Pool house contains two large bedrooms and two baths of equal size perfect for guests. There is also a large studio apt below the villa that has a separate entrance and private deck.
Tamarind Villa has been completely rebuilt and improved after Irma and is now 100% turnkey. The house comes fully furnished with active rentals in place for immediate income. It also comes with water rights through a 400′ x 30′ Homeowners easement on the beach at Little Leverick Bay.
A recent insurance appraisal valued the replacement value of the home at $1.6 million, without the land, which represents a great value.
3D VIRTUAL TOUR
0.775 Acres

6 Bedrooms

5 Bathrooms

Leverick Bay

Dock